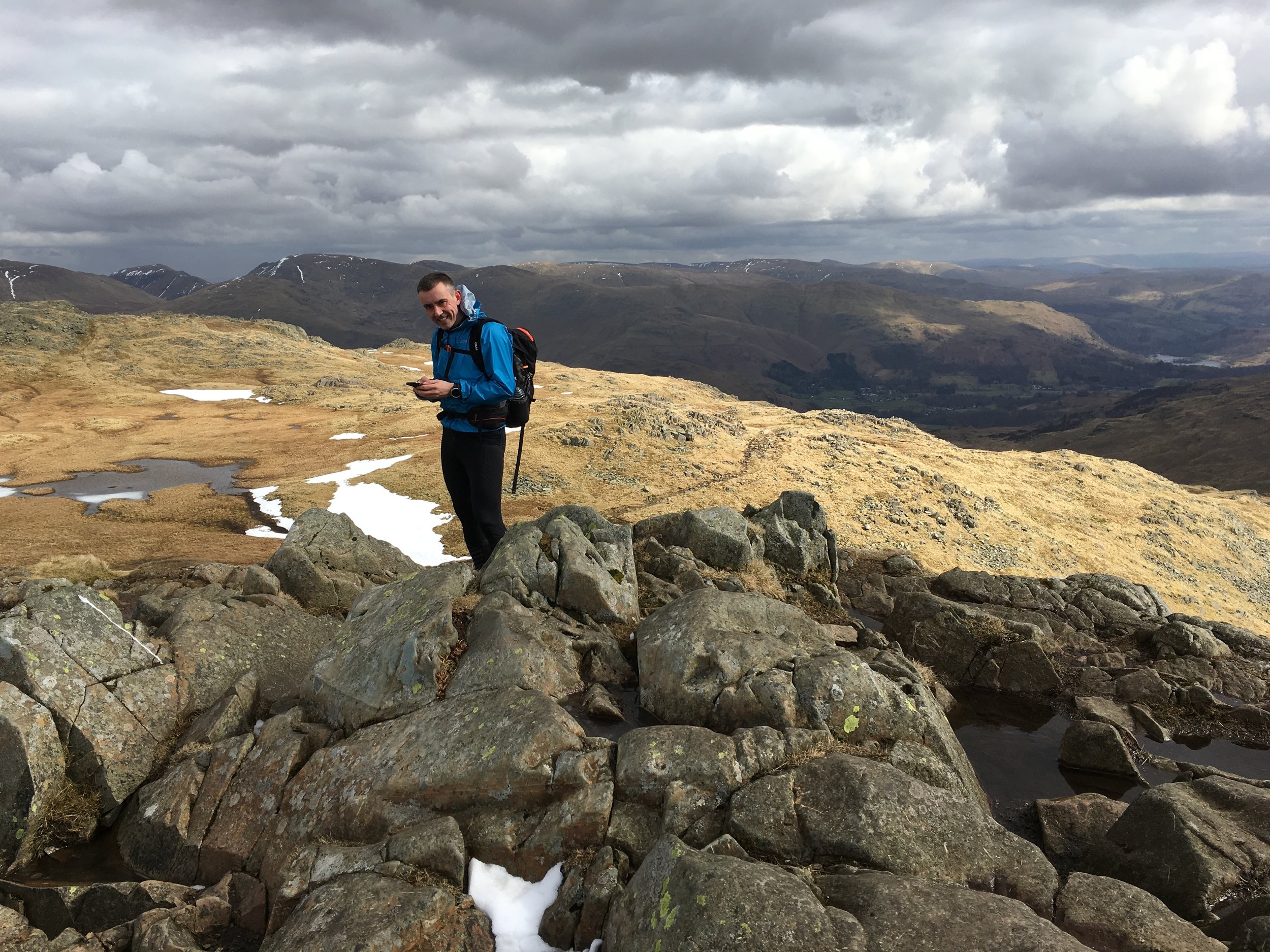 Well, my legs are still recovering from recces last Thursday of Leg 3 (the toughest) and Friday Leg 4 of the Bob Graham Round with Des Thorpe and Chris Smith, who are attempting the Round in July, both Saddleworth Runners.
https://en.wikipedia.org/wiki/Bob_Graham_Round
Both are as fit as a fiddle at the moment, but yours truly managed to keep up, that said I did not do myself any favours snapping away on the iPhone, but boy did I get some spectacular shots. Thursday saw good if boggy and wet conditions lower down, but as we made the summit of the likes of Bow Fell or Scafell Pike we met snow, wind, cold, and hail.
https://www.strava.com/activities/1478613705
The overnight "camp" was the splendid Wasdale Head Inn with great food, comfortable sleeping, and a great breakfast. Mr Andy Poole and Mr Richard Mackey joined us for Good Friday's entertainment which was a recce of Leg 4 of the Round on tired legs, with Mr Mackey heading off like a whippet. Kirk Fell proved troublesome in the snow with some rock scrambling required, and Great Gable was positively rude, again on tired legs. Thankfully we were met at the end of Leg 4, Honnister Pass slate mine, by Claire with soft drinks, hot tea and coffee, hot cross buns, Pringles, cherry tomatoes and cheese, all badly needed.
https://www.strava.com/activities/1480099765
All in all we ran 30 miles over two days, climbing 14,000 feet cumulative climb, and what an adventure, great company, and views!