As everyone is talking football I'll describe today's recce of the Langdale horseshoe with Suzanne, Sean, and Claire as follows. First half involved a pleasant two hour journey up to The Lakes, or specifically the Old Dungeon Ghyll in what was overcast but fine weather. Well it was fine at the start…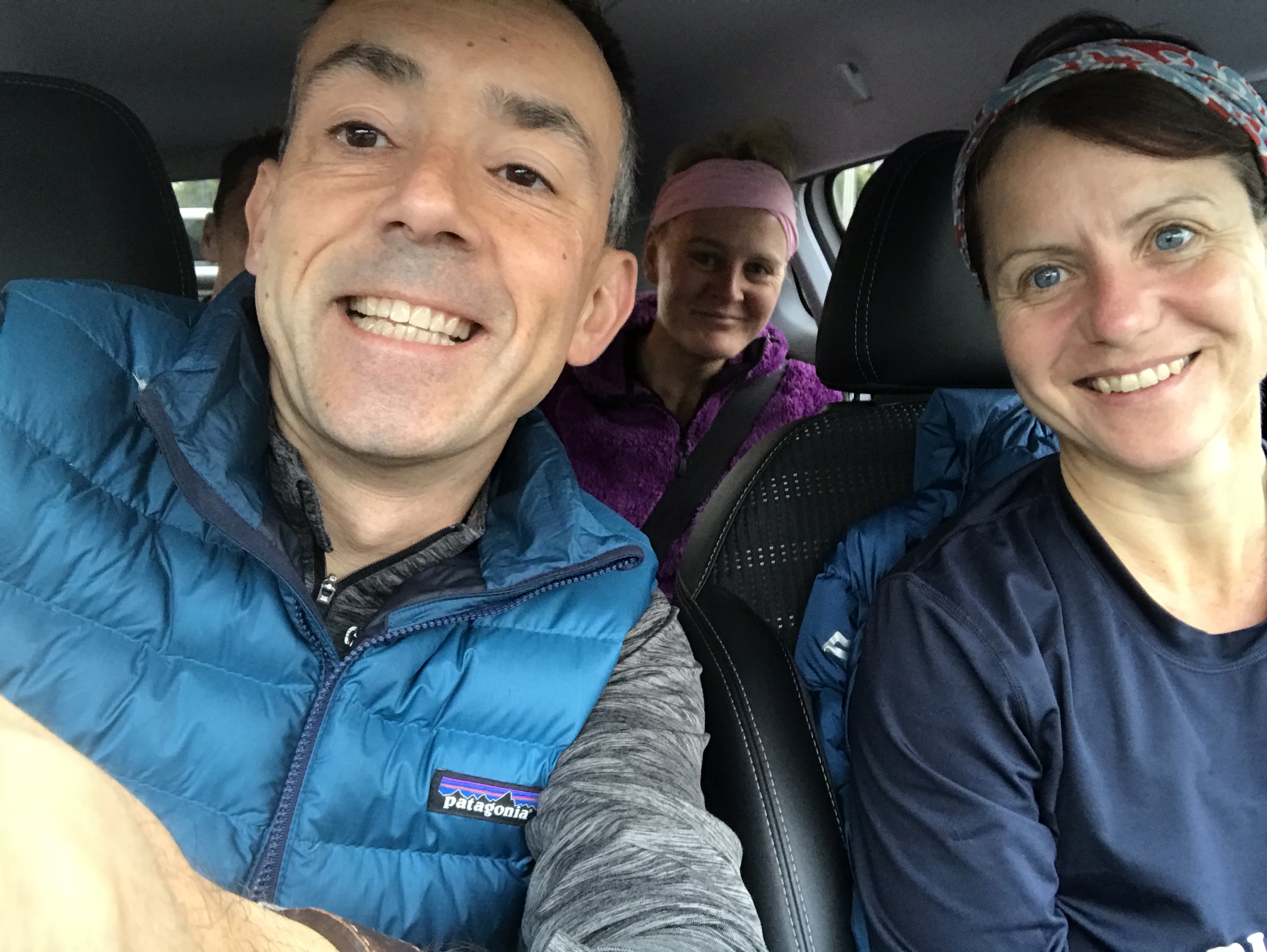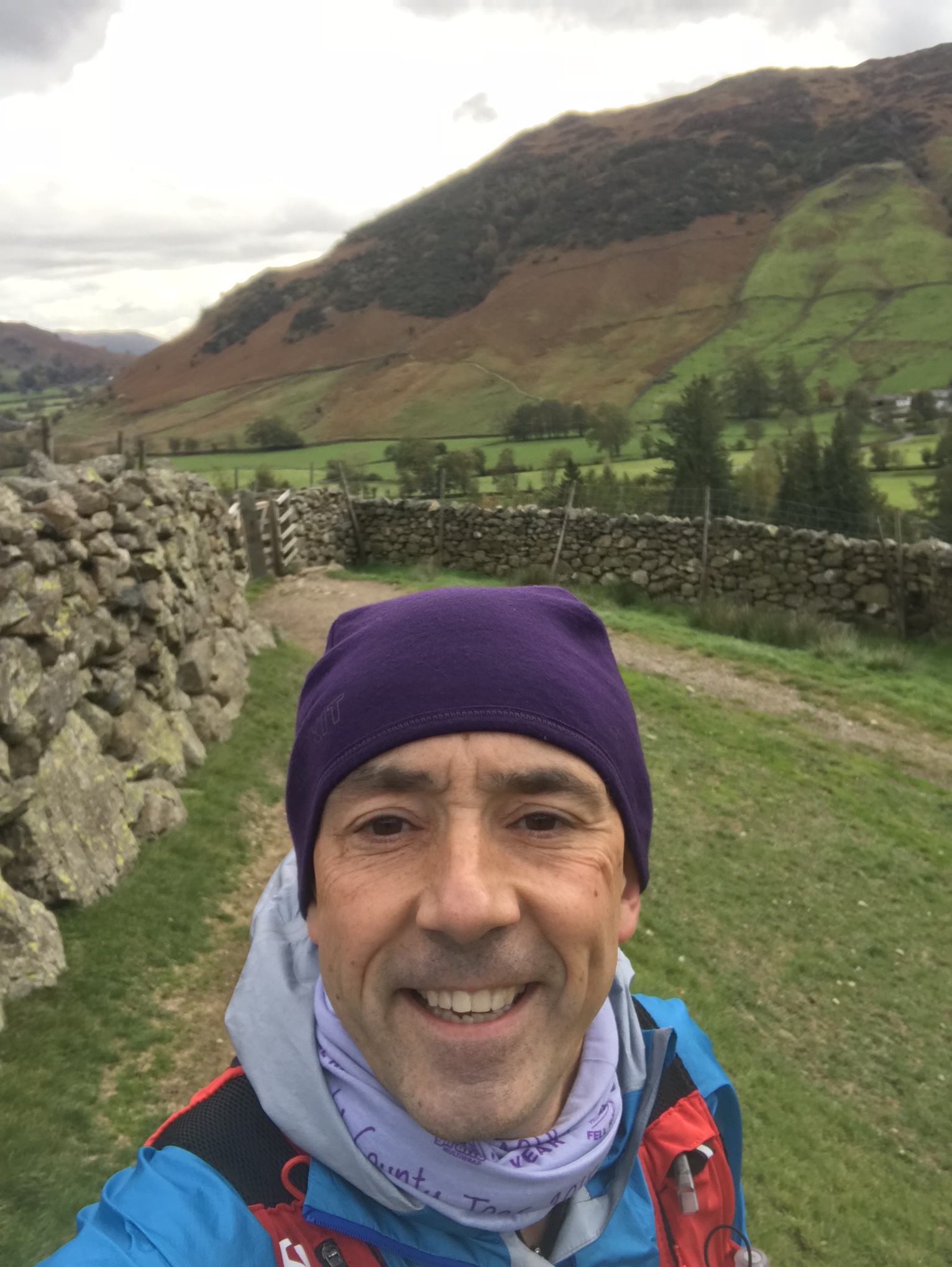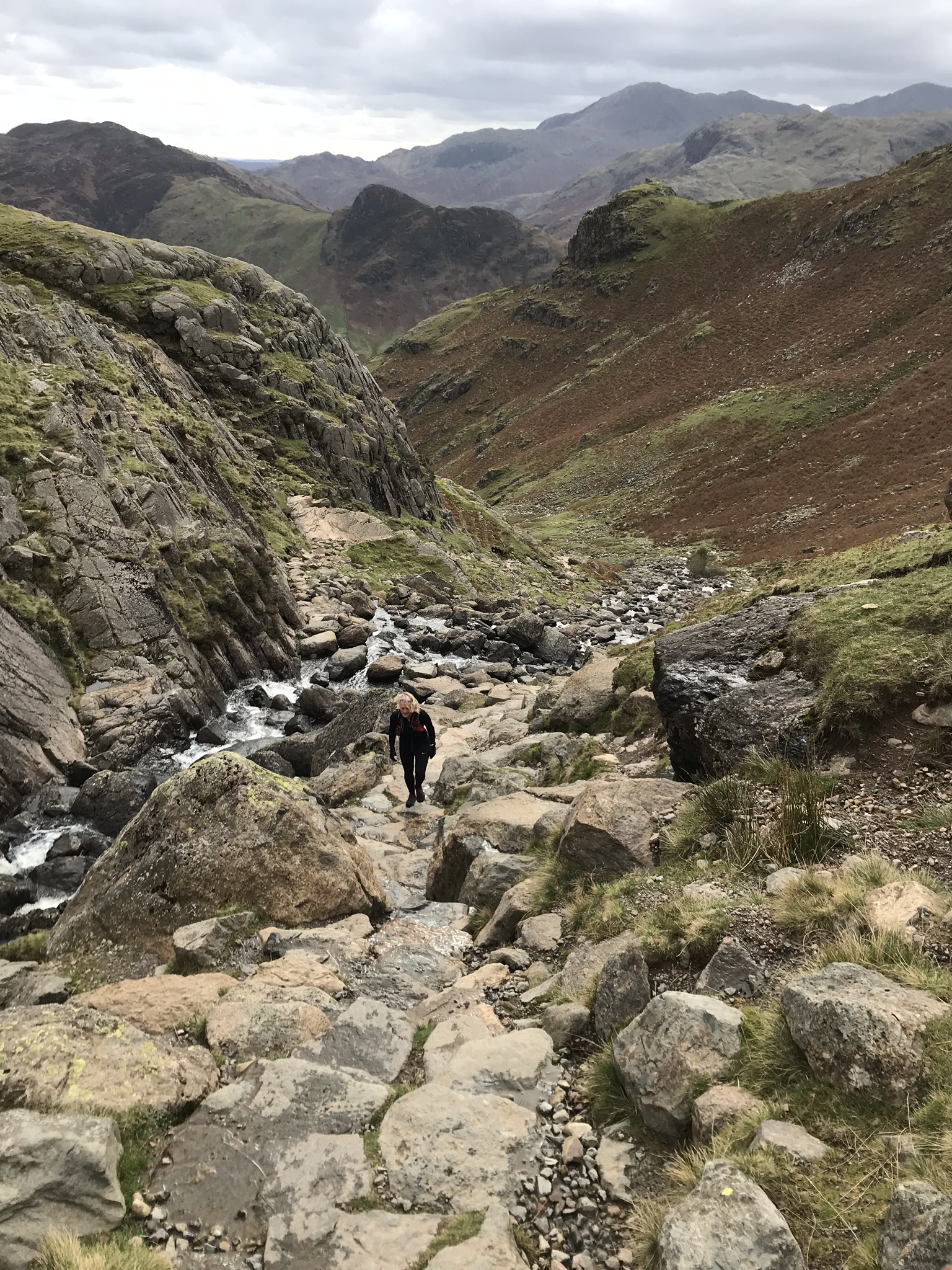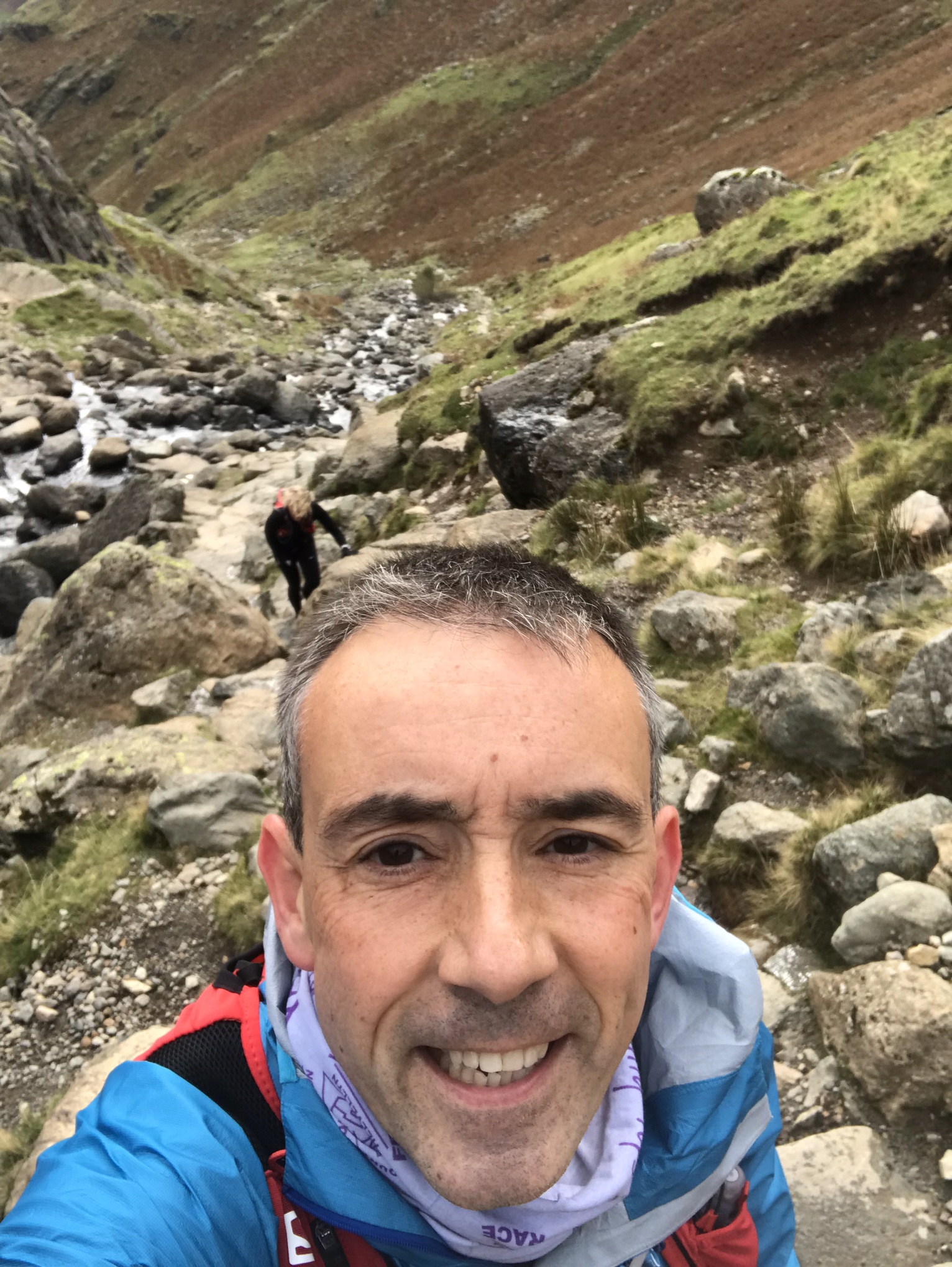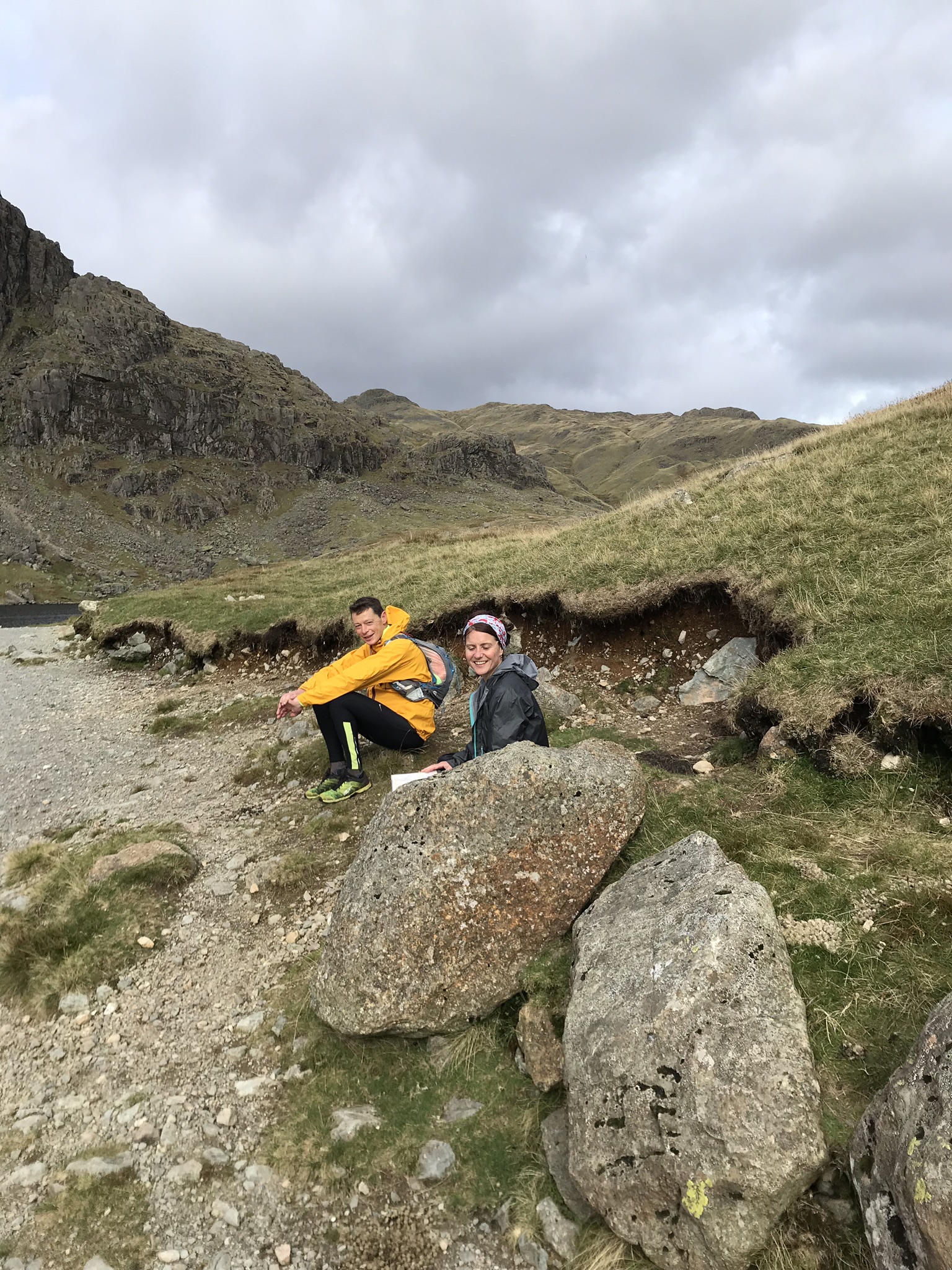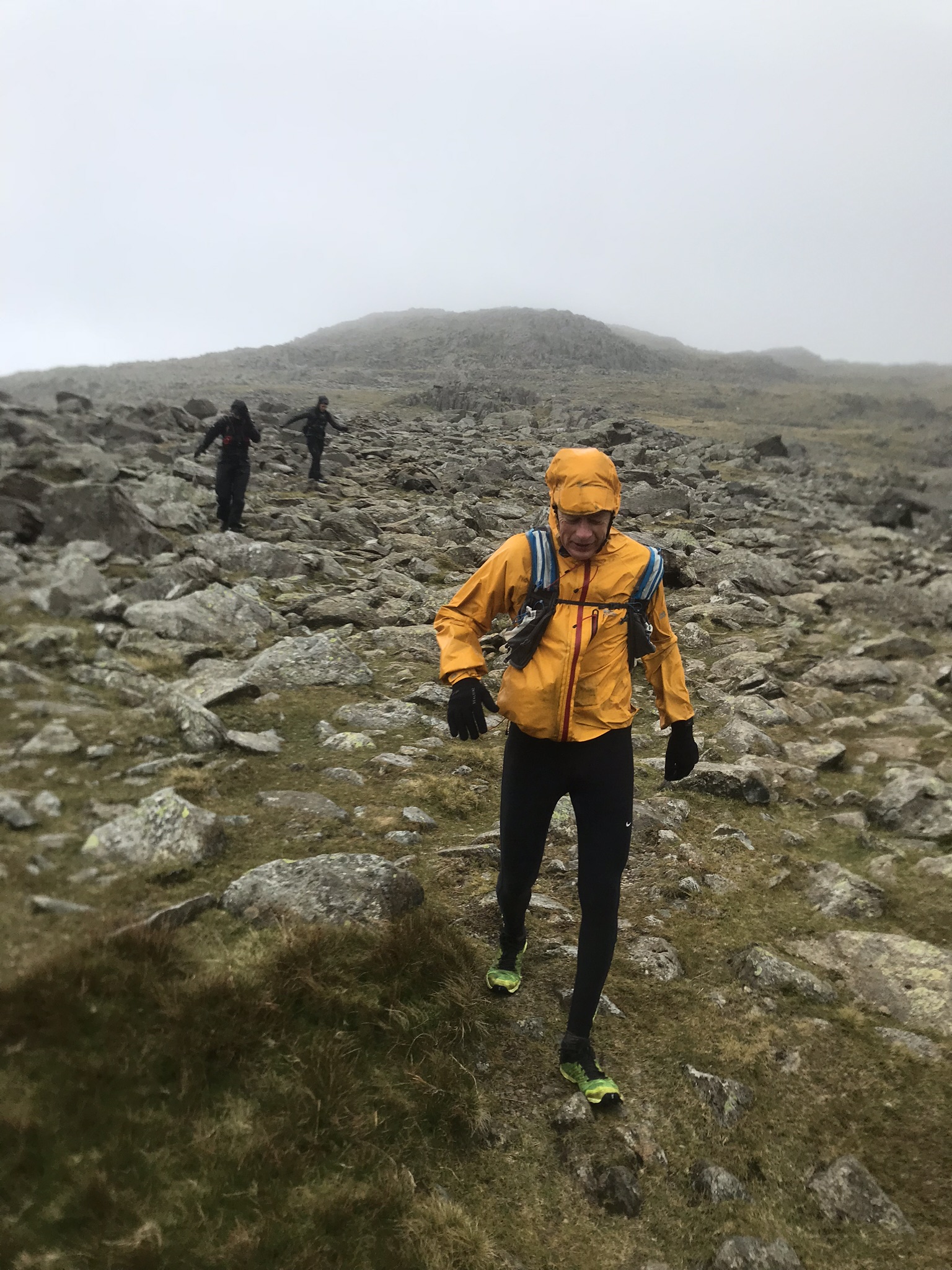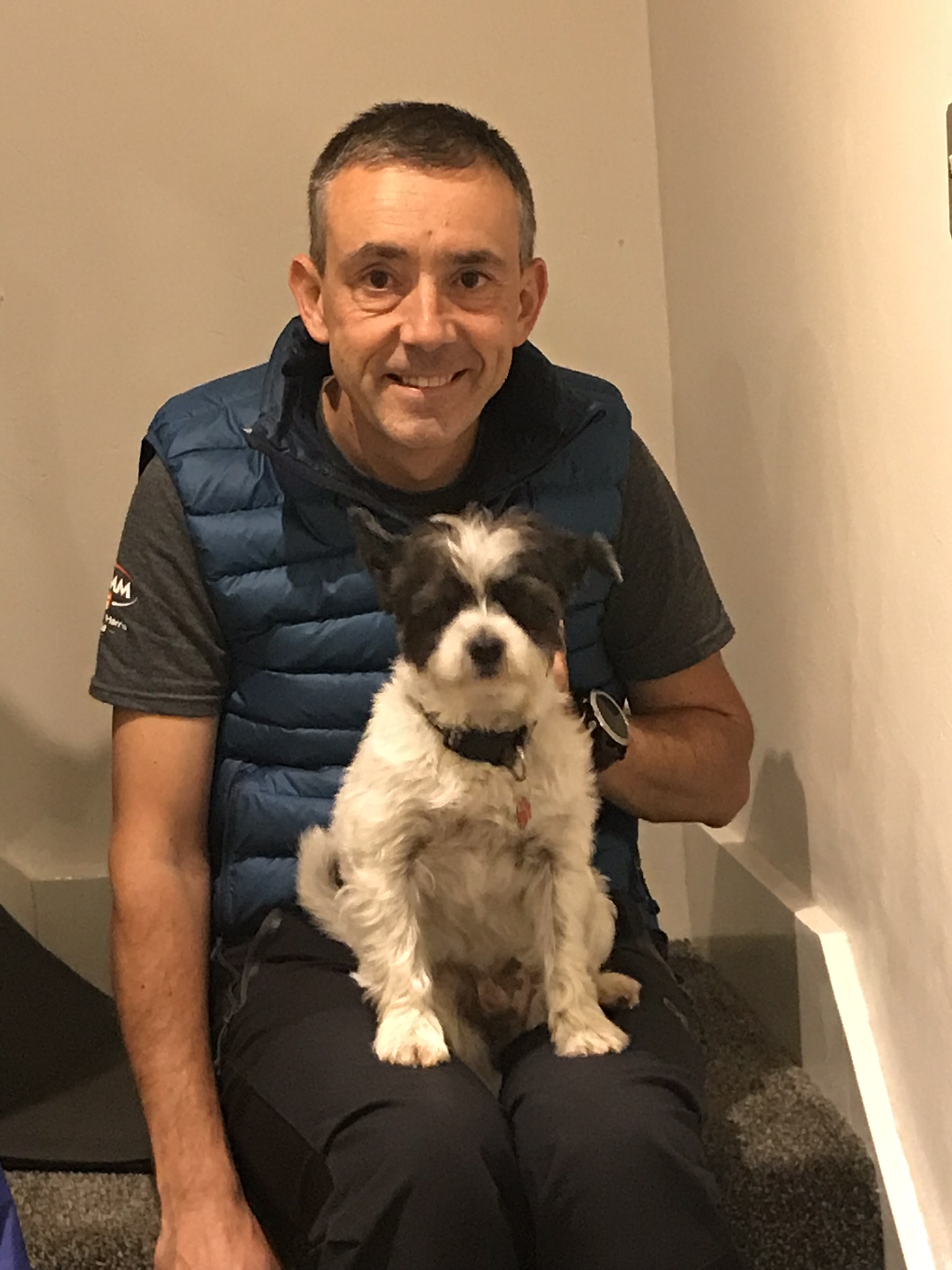 We used the official race map from Harveys, a GPX from a fellow runner, and off we went. By the time we reached Ore Gap the Weather was gusting at 50 plus mph with rain, and a wind chill we estimated around 3 degrees C. This was the start of the second half of the "match" and the weather was playing dirty, with yours truly clearly giving it the red card. Basically it was horrific, and a prompt decision was made to head back down as soon as was possible via Rossett Gill and the Cumbria Way. By now the wind was driving the rain hard into our faces and we were all sodden, really sodden. It would have been fool hardy to have headed up to Bow Fell and continued the rest of the route across Crinkle Crags and onto Pike of Blisco, especially as the route would take in "Bad Step".
We thankfully made it back to Old Dungeon Ghyll Hotel as drowned rats and changed into fresh clothing if but to shake off the chill. Food was had and we slowly warmed up. A great adventure, but not one to be repeated. And if the race next Saturday has the same weather conditions, then?
The post match interview with the Saddleworth team and the Weather over the score of Weather 1, Saddleworth Runners 0, led to the conclusion the weather should have been Yellow carded. But hey that's football…
FLICKR: https://flic.kr/s/aHsmtpgyxA